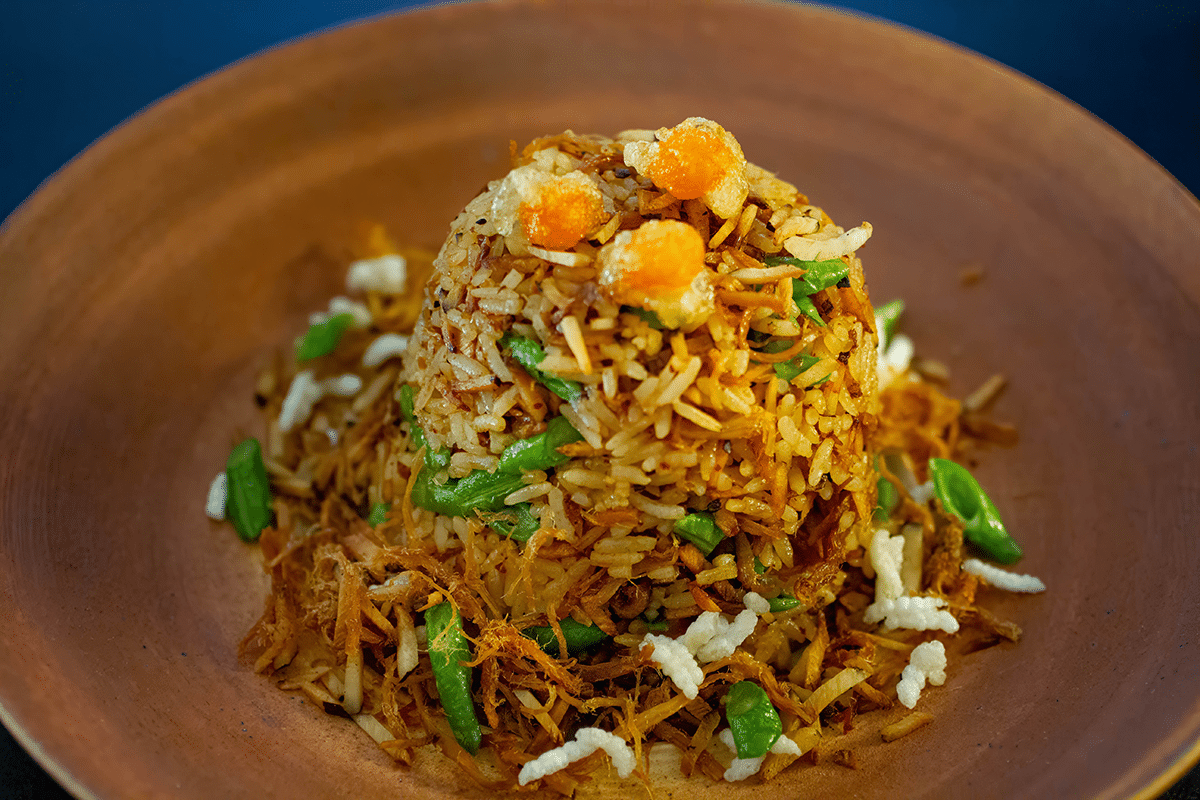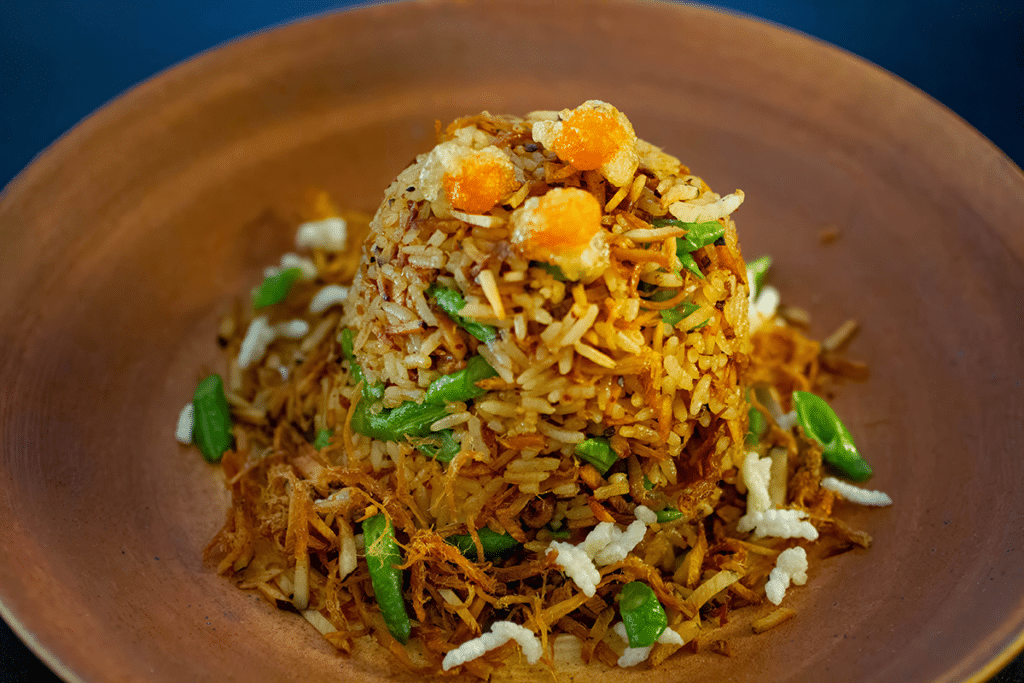 Suan Sunandha Palace was the permanent residence of Mom Chao Sai Ladawan (HRH Princess Saisawali Phirom, พระวิมาดาเธอ หม่อมเจ้าสาย ลดาวัลย์), the Royal Consort to Rama V. In the kitchen of Suan Sunandha Palace, the Princess presided over a peak era of culinary innovation until her passing on June 24, 1929. Reflecting her practicality, the Princess' recipes frequently incorporated the era's common pantry ingredients in new and surprising combinations.
For example, in her boat-embarking chili relish (น้ำพริกลงเรือ; naam phrik lohng reuua), a relish still enjoyed today, the Princess pairs fermented shrimp paste chili relish with sweet pork, crispy fried fish, salted duck eggs and hairy-fruited eggplant (maeuk) (มะอึก). Another example is her gaaeng ran juaan (แกงรัญจวน) – the Princess prepares a vibrant spicy and sour soup, fragrant with the aroma of Thai basil, from the leftovers of a stir-fried beef dish and fermented shrimp paste chili relish, which she cooked together with lemongrass, shallots and garlic.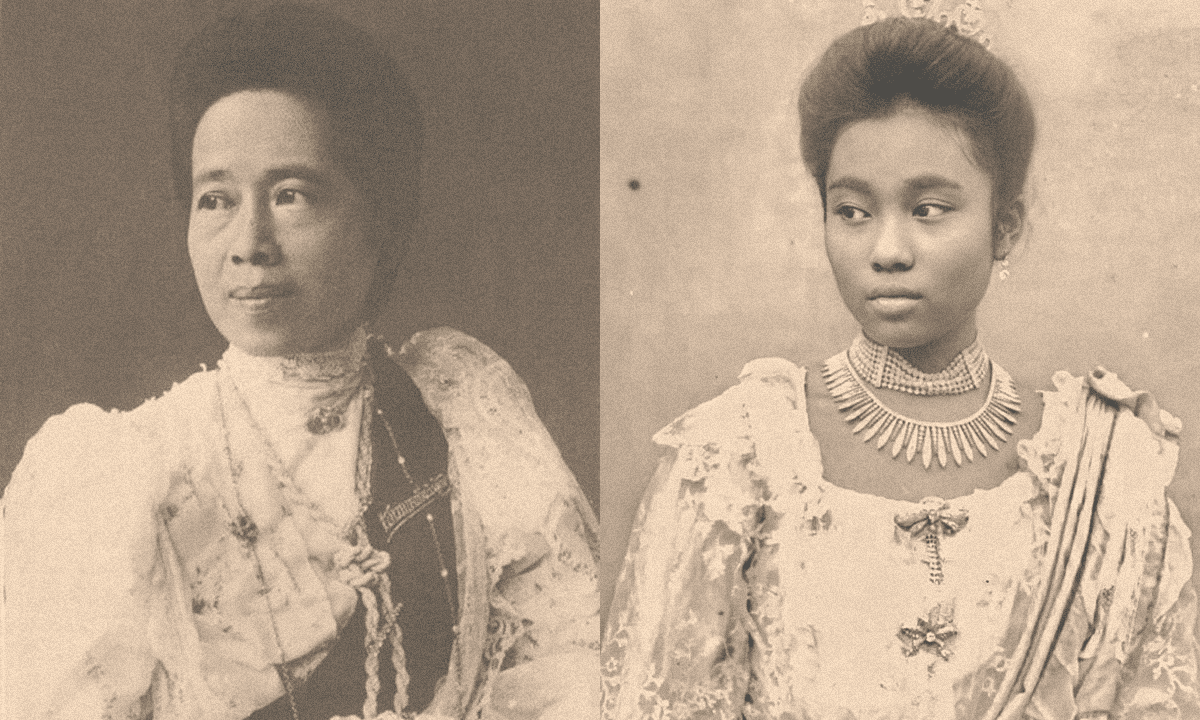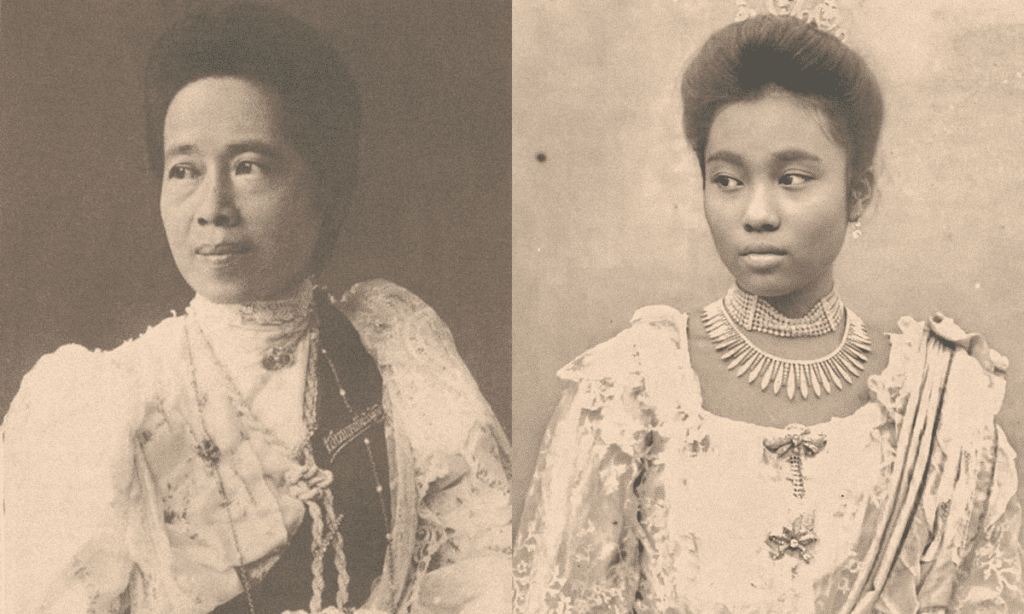 Mom Chao Sai Ladawan's recipes, many already recreated here at Thaifoodmaster, were recorded by Princess Sadap Ladawan (เจ้าจอมหม่อมราชวงศ์สดับลดาวัลย์), a key figure in the Palace's culinary affairs, and subsequently compiled and published by Suan Sunandha Rajabhat University in a volume dedicated to seasoned rice dishes and chili relishes. They include: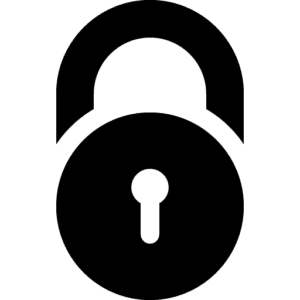 Unlock exclusive content!
Log in now or become a valued subscriber 
Login