What's coming up next in Mai…
Here is a sneak peek of what's coming up next…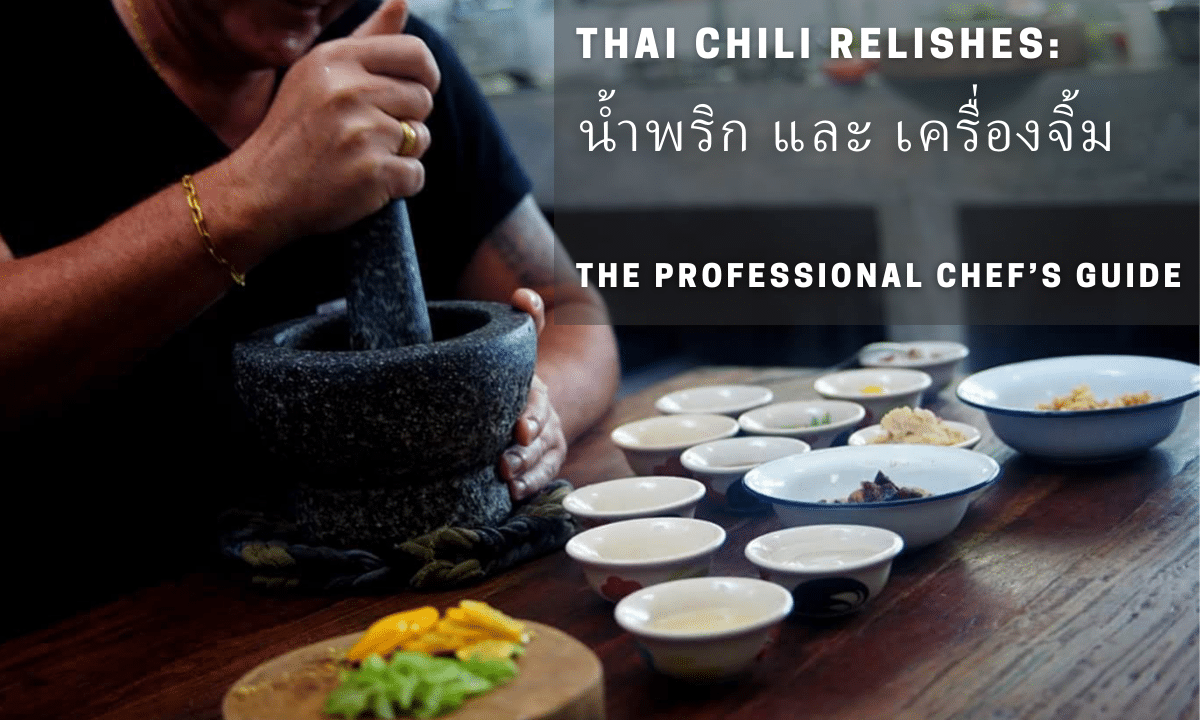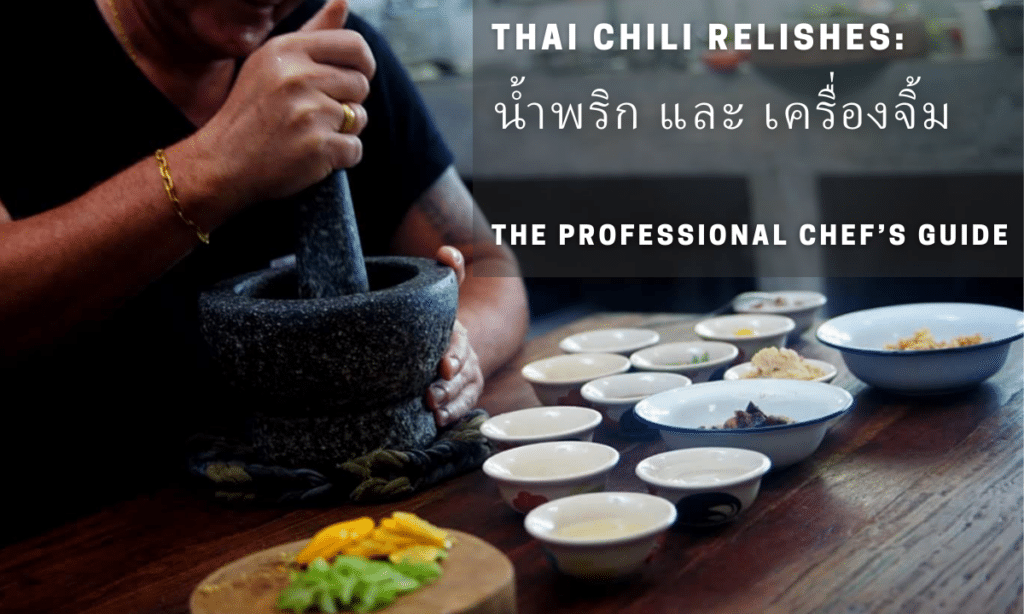 This May, a new chapter of Thaifoodmaster's Professional Chef's Guides Series will focus on Siamese chili relishes, the oldest type of Siamese food. Relishes are where culinary culture and traditional lifestyles intersect. Dating back to ancient times, relishes were essential to the diet; they offered a flavorful accompaniment to rice, the staple food, and were served alongside meats or vegetables, thus promoting healthy nutrition and producing a tasty meal. Chili relishes are an expression of ancestral Siamese culinary emotions, and the foundations of modern Thai cuisine.
In the no-nonsense, comprehensive style you've come to expect from Thaifoodmaster, we cover everything you need to know about preparing chili relishes – creatively and authentically.
In this uncensored companion to chili relishes, and deploying Thaifoodmaster's innovative visual approach to flavor layering, we will embark on a journey to discover origins, classifications and regional varieties of chili relishes, along with their ingredients, food pairing rules, and essential and practical preparation techniques.
This professional guide to chili relishes will transform the way you perceive and execute chili relishes, as well as Thai dishes in general. You'll become aware of their intricacies, and the ripples of connection between ingredients, food, and a way of life.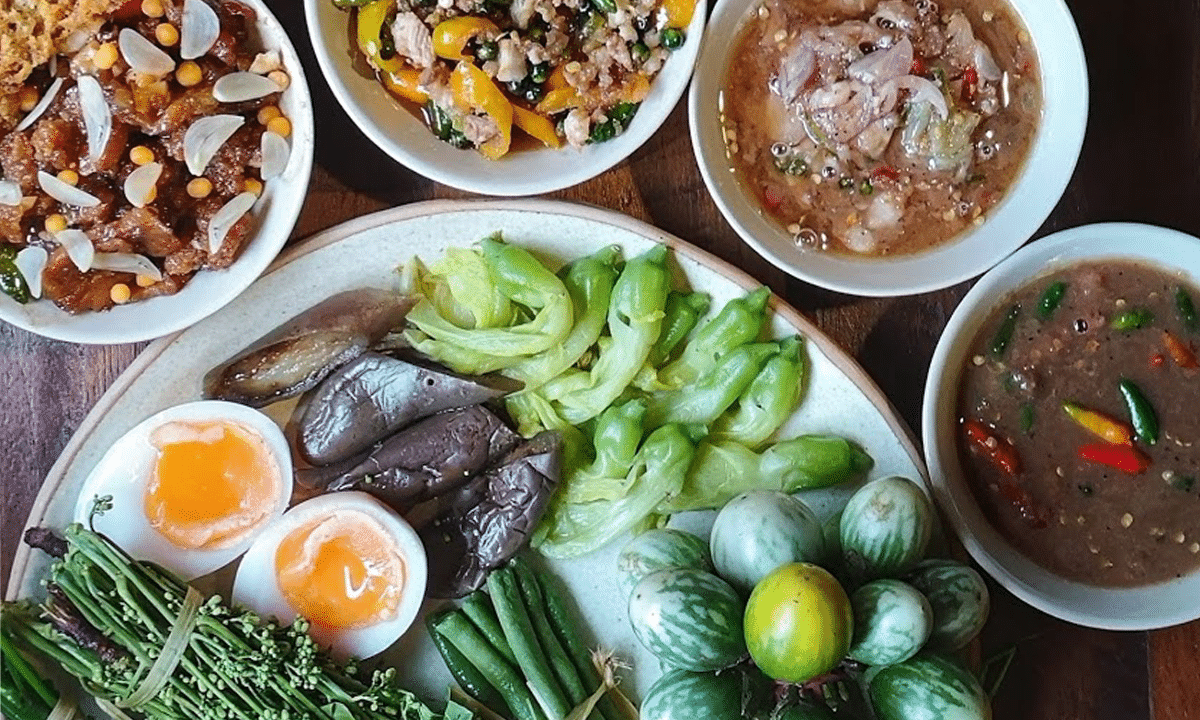 Get Access – Join Thaifoodmaster Today
Practical and kitchen-tested recipes with a mix of theory, history, psychology, and Siamese culture tidbits.
You will get everything you need to:

It is truly brilliant with a revolutionary approach introducing aspects and concepts never broached by cookbooks.