Course (recommended) prerequisites: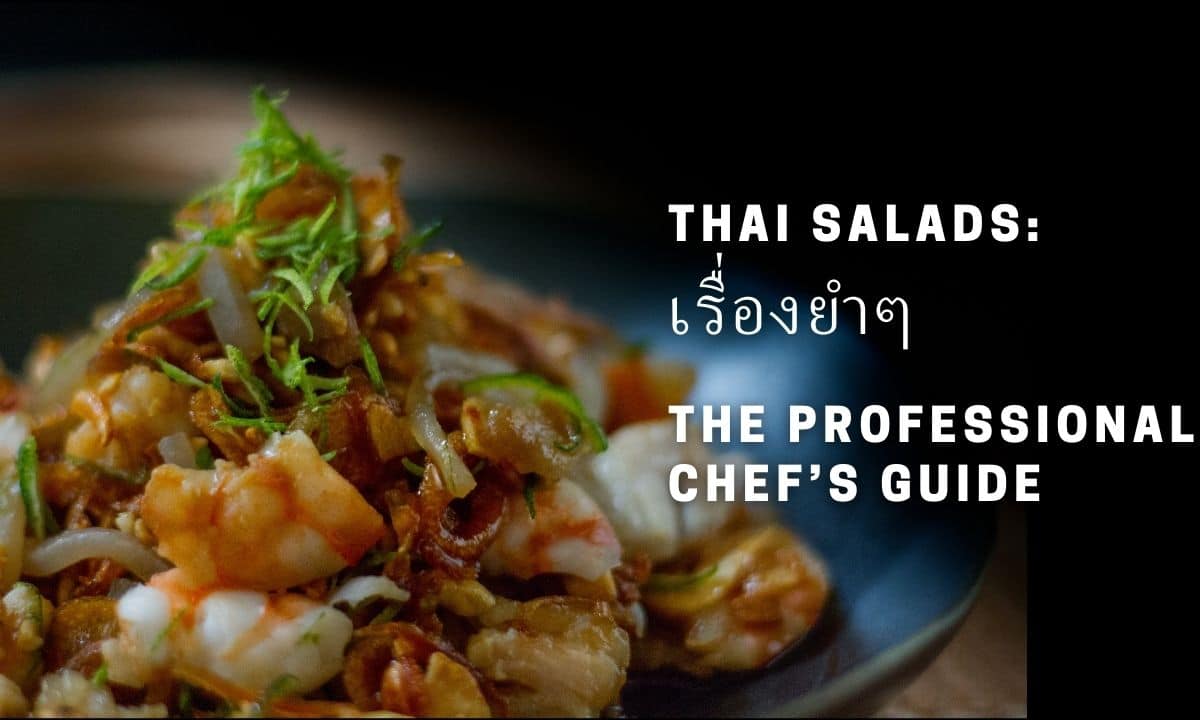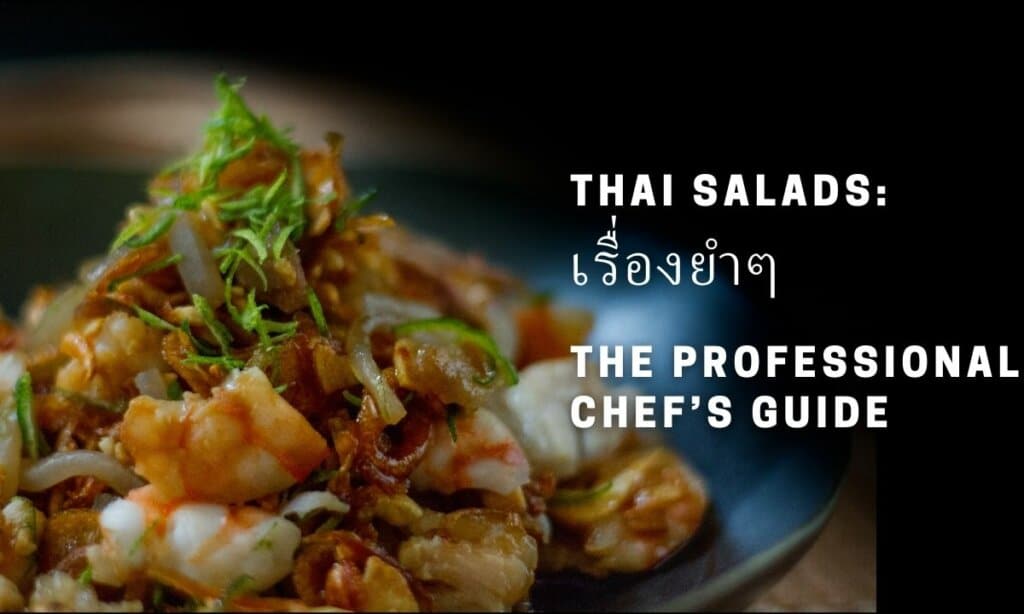 In this inclusive masterclass, we cover everything you need to know about preparing Siamese salads creatively and authentically.
Modern-day Thai salads are often identified with a flamboyant appearance, and loud and often over-sweetened seasoning. In contrast, old-fashioned Siamese salads were gentle, soft and flavorful. In this immersive and uniquely designed masterclass, we decipher the intricacies of old-fashioned Siamese salads' culinary codes, using Thaifoodmaster's revolutionary visual approach to layering flavors.
While we all think we know how to toss a fantastic salad, in reality, the codes of Siamese salads remains enigmatic: This is due to the basic salad concept that dictates mixing short flavor phrases from distinctive elements in order that each element can be identified while remaining part of a harmonious new whole. Utilizing the Thaifoodmaster's visual approach to salad design results in more positive, bright, vibrant, and coherent cooking skills, with a presentation that is not abstract but organic and containing references to nature.
This comprehensive masterclass will transform the way you perceive and prepare Thai salads – and you can anticipate a dramatic improvement in your skills after completing the class!