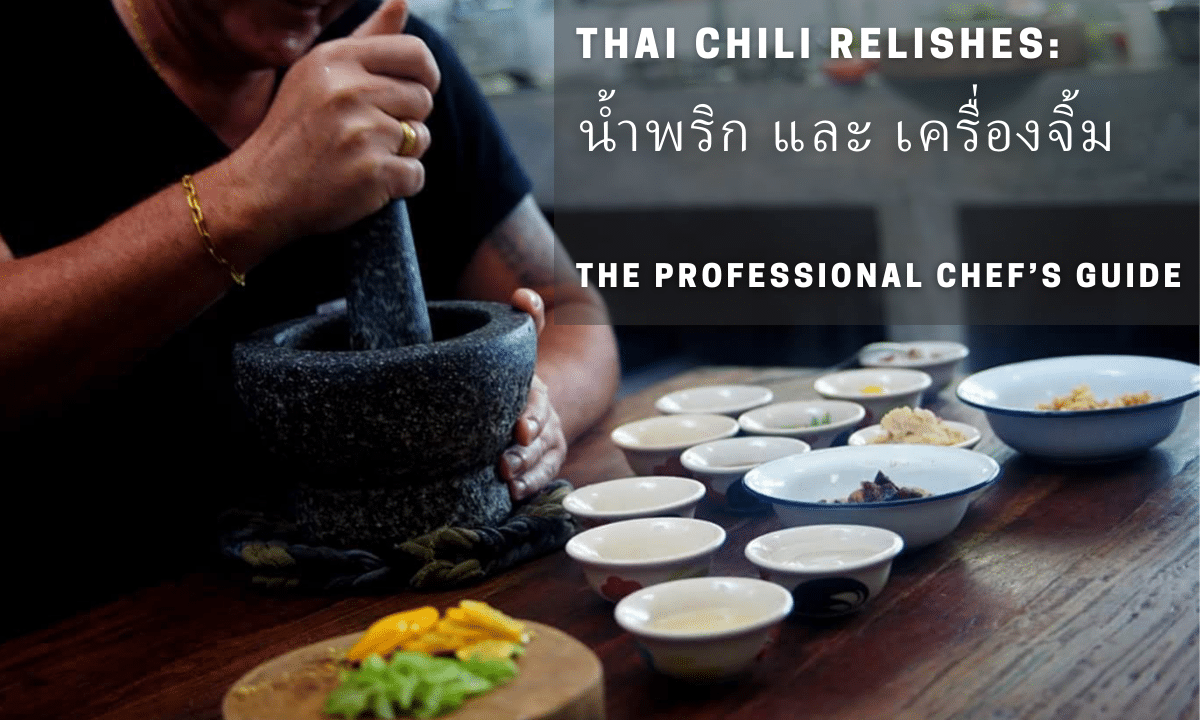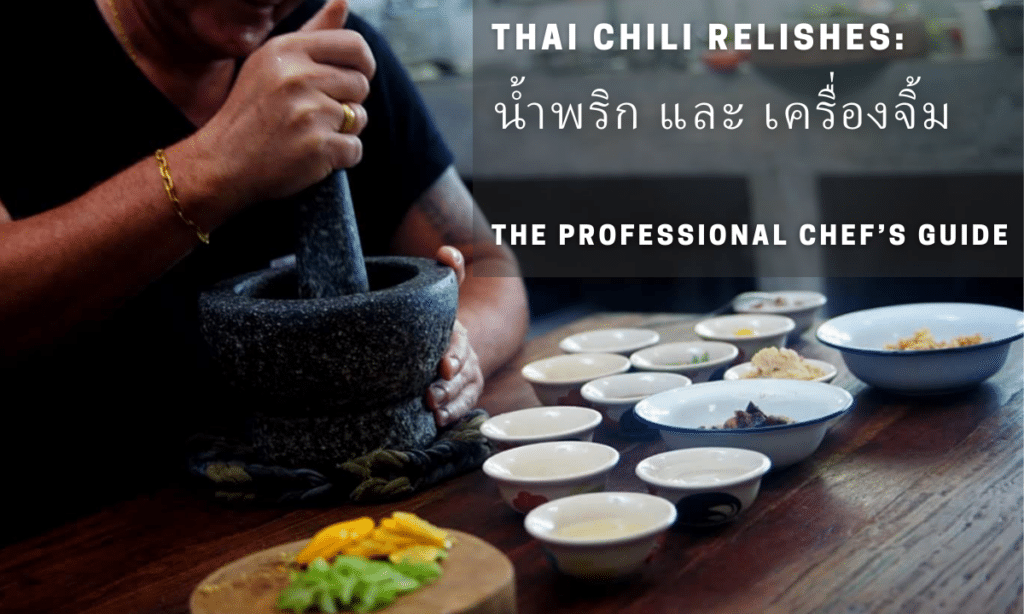 At the intersection of culinary culture and traditional lifestyles are Siamese chili relishes – probably the oldest type of Siamese food. In ancient times, relishes were essential to the diet, providing a flavorful accompaniment to rice, the staple food. Then – and today – relishes also are served alongside meats or vegetables, producing a tasty meal as well as promoting healthy nutrition. Chili relishes are an expression of ancestral Siamese culinary emotions, and the foundations of modern Thai cuisine.
In this complete companion to chili relishes, we embark on a journey to discover the origins, classifications and regional varieties of chili relishes. Along the way, we will learn about their ingredients, food pairing rules, and essential and practical preparation techniques.
This comprehensive Masterclass covers everything you need to know about preparing chili relishes creatively and authentically.
Course (recommended) prerequisites: