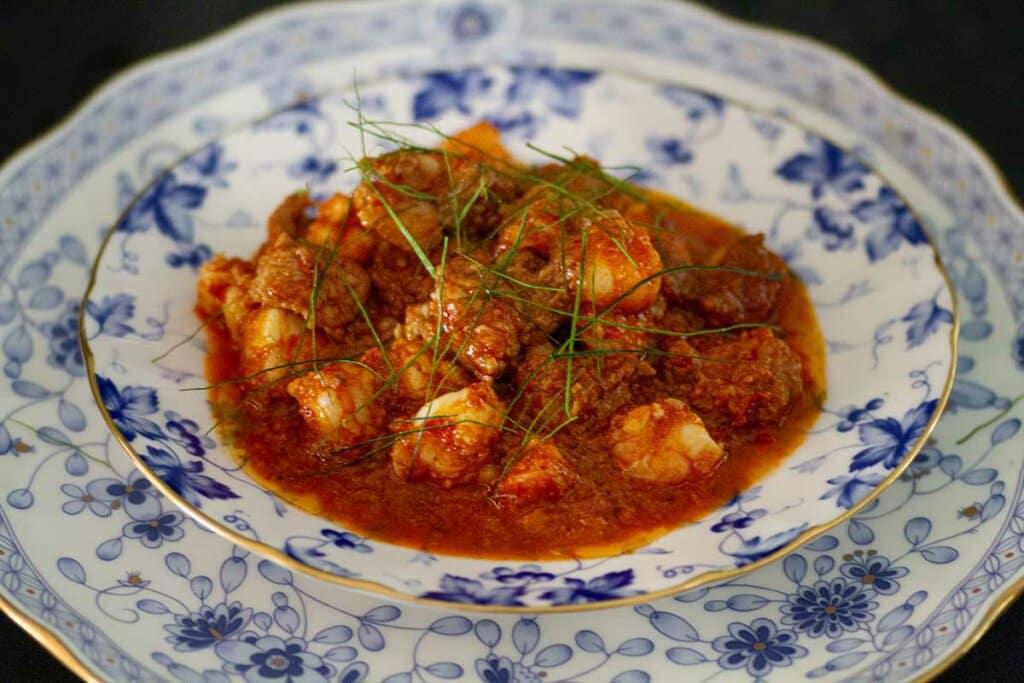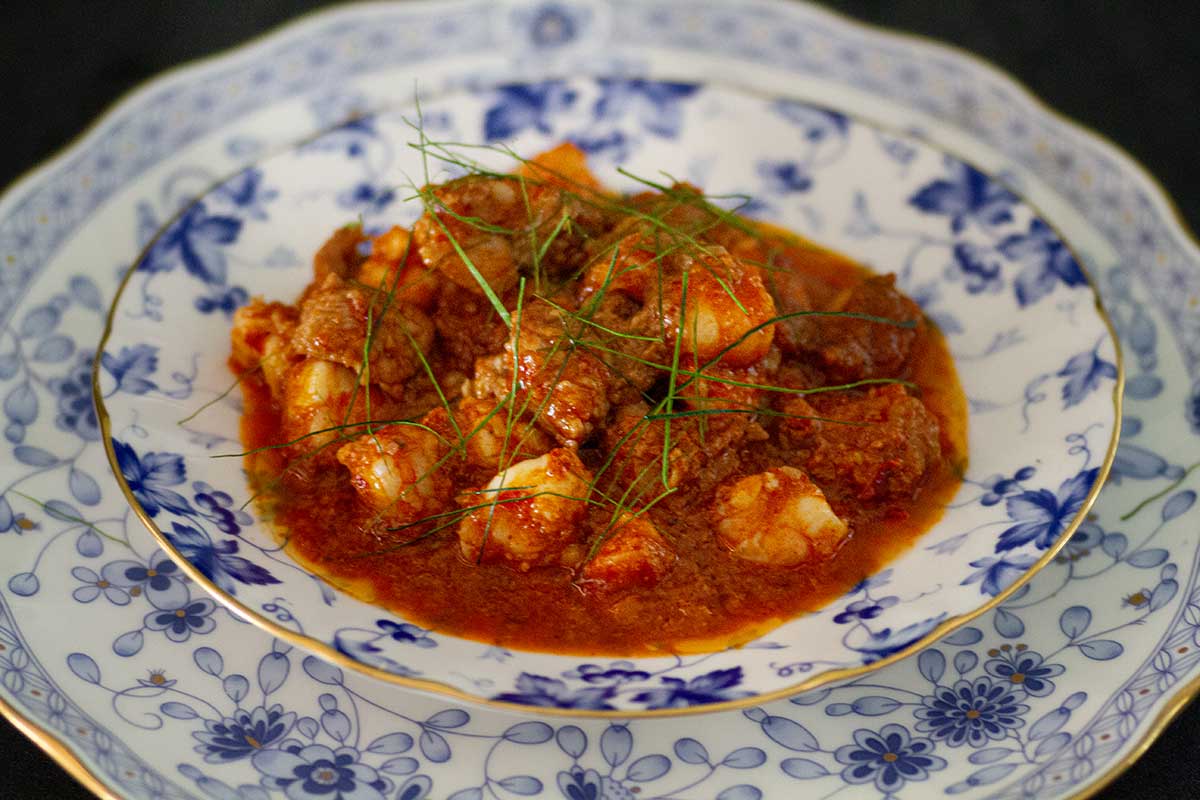 In the context of Siamese samrub meal planning, this thick chuu chee of pork and shrimp with a reddish coconut-based, curry-like sauce is considered a side dish (ของจาน; khaawng jaan). It consists of small, equal-sized slices of pork meat and shrimp fried in coconut cream together with a phrik khing curry paste. With no other vegetables or herbs, the dish is seasoned using fish sauce and palm sugar to a salty and only slightly sweet profile. Finally, it is glazed with shrimp tomalley poured on top and left unstirred, then cooked covered with the lid on, until the tomalley is baked-cooked. When serving, garnish with hair-thin juliennes of kaffir lime leaves and hand-picked coriander leaves.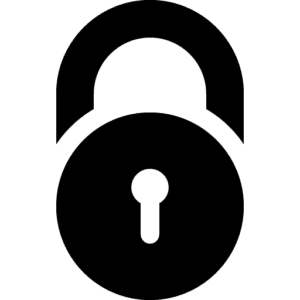 This Content is Locked
Join Today to unlock the content! 
Login