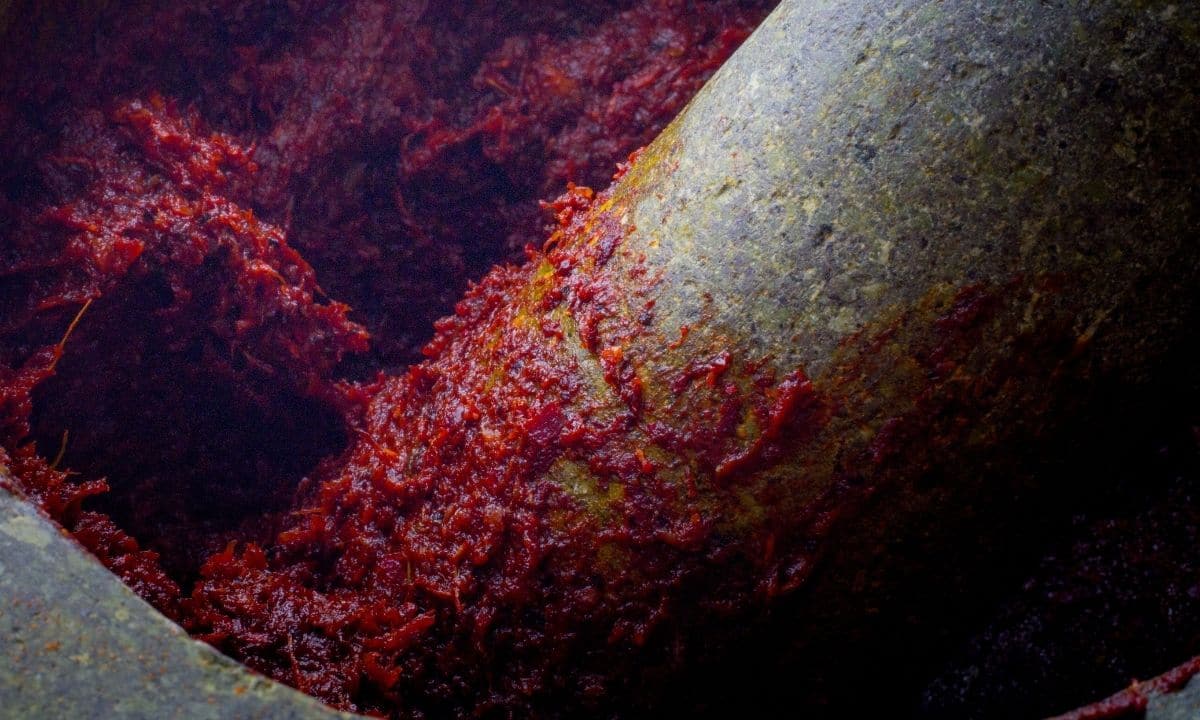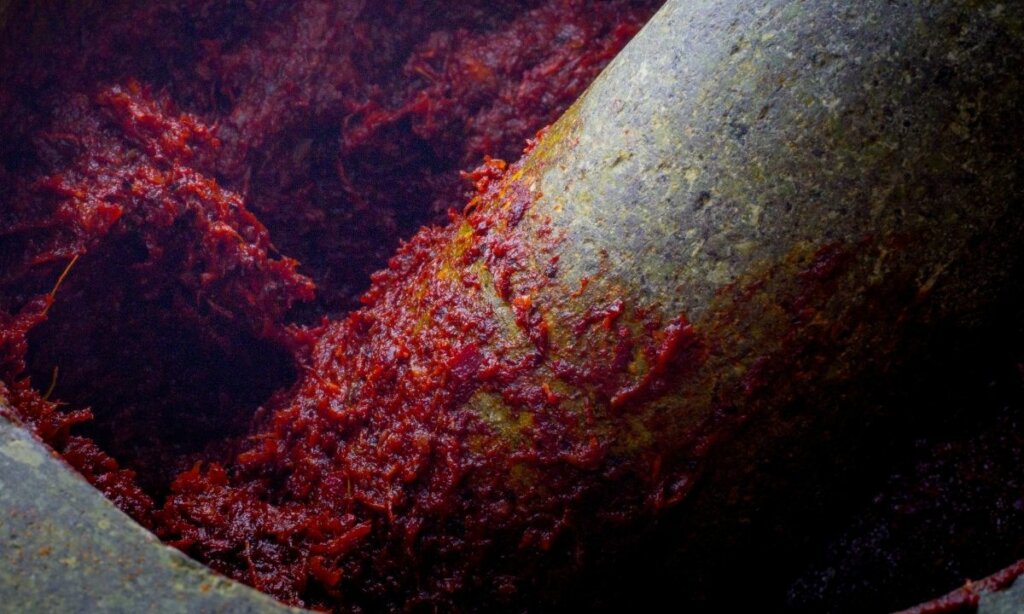 In today's Thai food jargon, roasted chili paste is a mash-up of what were once two very distinct items: roasted chili paste (nam phrik phao; น้ำพริกเผา) and fried chili paste (nam phrik phat; น้ำพริกผัด). The former, and the older of the two, is produced by roasting all the ingredients; the latter by frying each ingredient individually.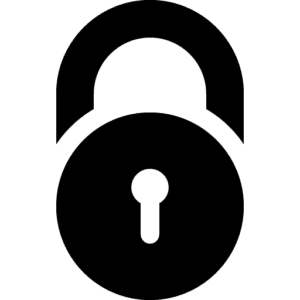 This Content is Locked
Join Today to unlock the content! 
Login