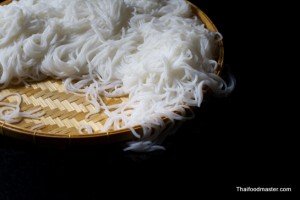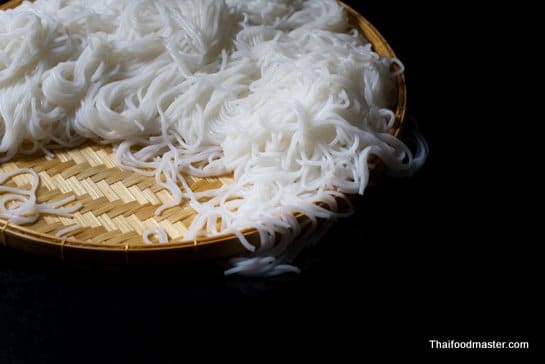 Essential Thai cuisine ingredients
Khanohm jeen (ขนมจีน) are noodles made from rice starch. Their strands are long, round, thin and elastic, with a beautiful white sheen and a pleasant chewy texture.
It is unclear exactly when khanohm jeen production arrived in Thailand; however, it is likely that production was already active during the Ayutthaya period (1351-1767), in communities along the Khanohm Jeen canal, a main water artery in Ayutthaya's Senna district (คลองขนมจีน อ.เสนา จ.พระนครศรีอยุธยา).
Read More »