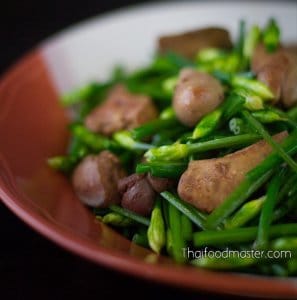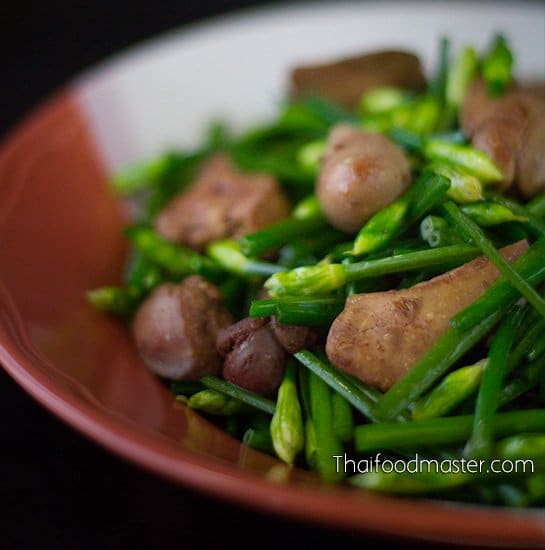 Traditional Recipes
A quick and tasty dish from the hot mouth of the dragon with only three ingredients! Flowering Chives, Pork Liver and Garlic.
Flowering Chives are all year round favorites for their mild garlicky flavor, and can be purchased inexpensively at almost any Asian market.
In Thailand we like to fry them with pork, pork liver or shrimp. These flowering chives are actually the unopened bud stems of garlic chives, also known as Chinese chives.
Read More »