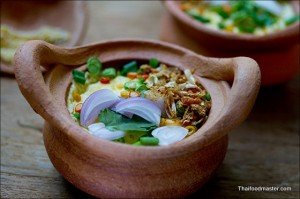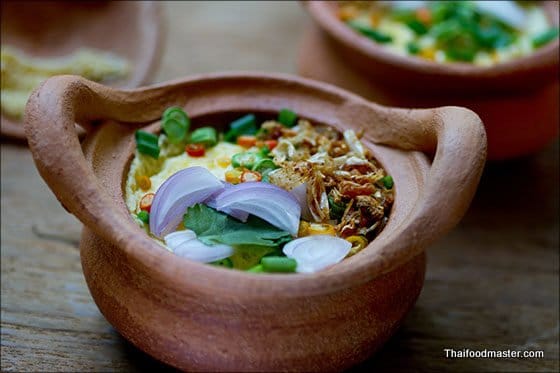 Southern Thai Cuisine (Dtai)
Do you remember hearing the ocean through a large conch shell when you were a kid? This stylish yet simple dish is made from only a few ingredients and will dip your taste buds in flavorful, rich and creamy ocean's essence, like that conch shell.
In the southern provinces of Thailand, those bordering the sunny beaches of the Andaman sea, one can find yet another type of fermented shrimp product, "liquid fermented shrimp" (gabpi naam ; กะปิน้ำ).
Read More »