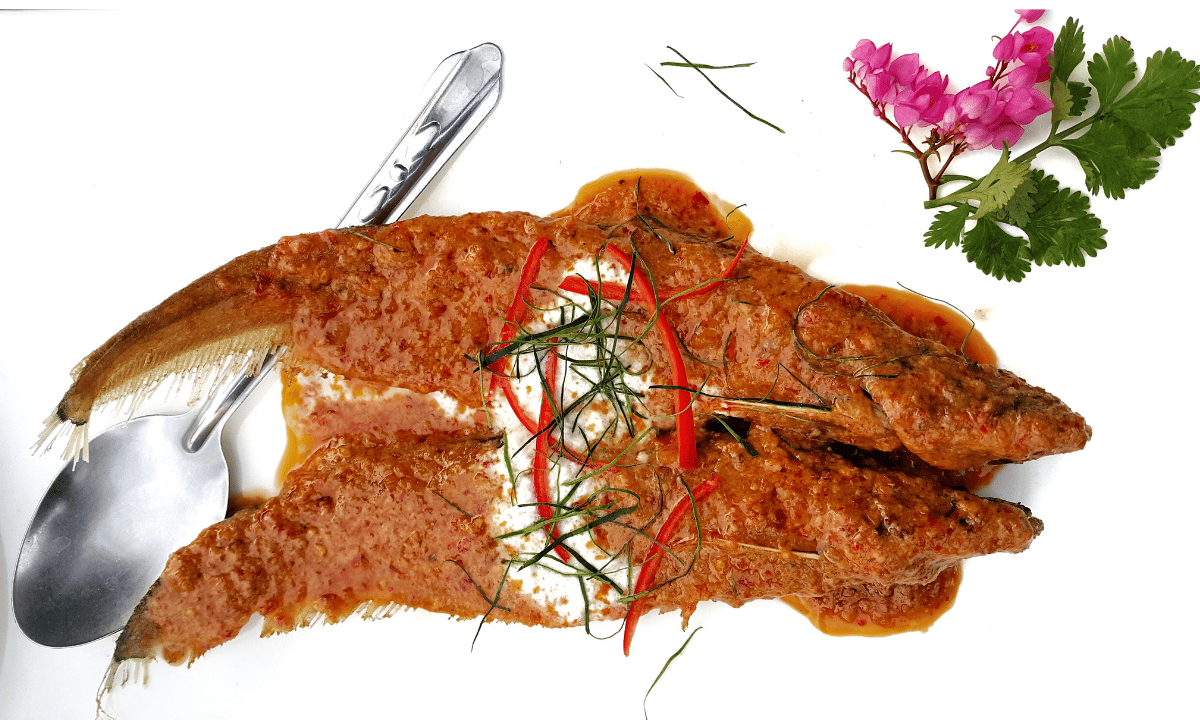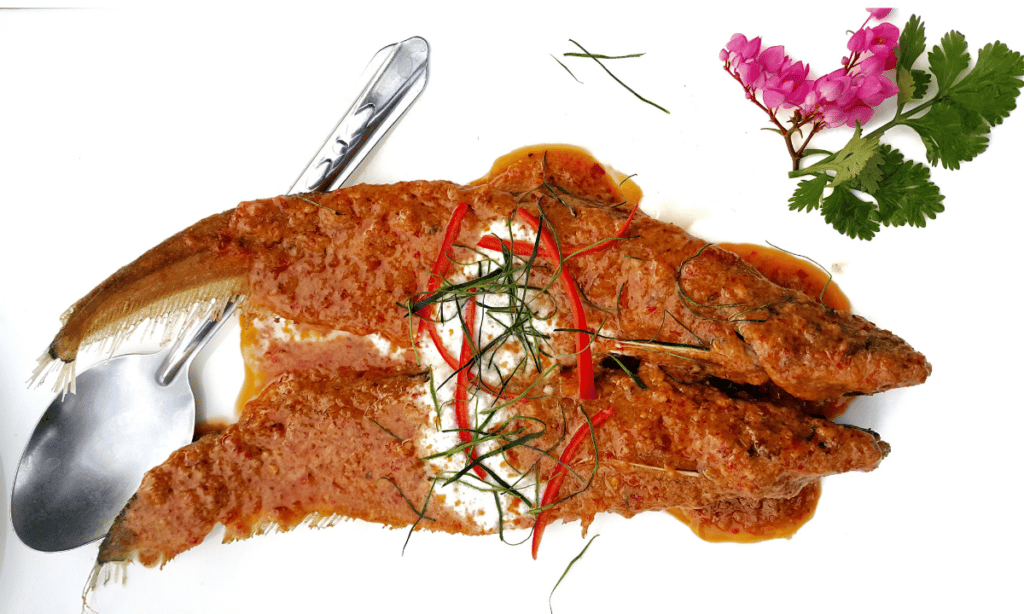 An ancient Siamese dish, the chuu chee (ฉู่ฉี่) on today's menus is typically represented as a crisp, fried fish covered in a delightfully thick, warming and flavorful coconut-based curry. While this portrayal is certainly alluring to diners, it may surprise you to learn that chuu chee is not always prepared as a coconut-based dish and is not even considered a proper curry.
Rather, chuu chee is served in consistencies ranging from a thick, wet broth made with coconut cream to a dryer, stir-fry-like dish, in which the paste is fried in pork lard. Moreover, although fish is often the meat of choice, shrimp, chicken and pork were also popular in the past.
This Masterclass explores the path of chuu chee dishes from their first appearance in Siamese culinary literature, and investigates the dish's narratives of aesthetics and patterns, as described by the cooks of the past.