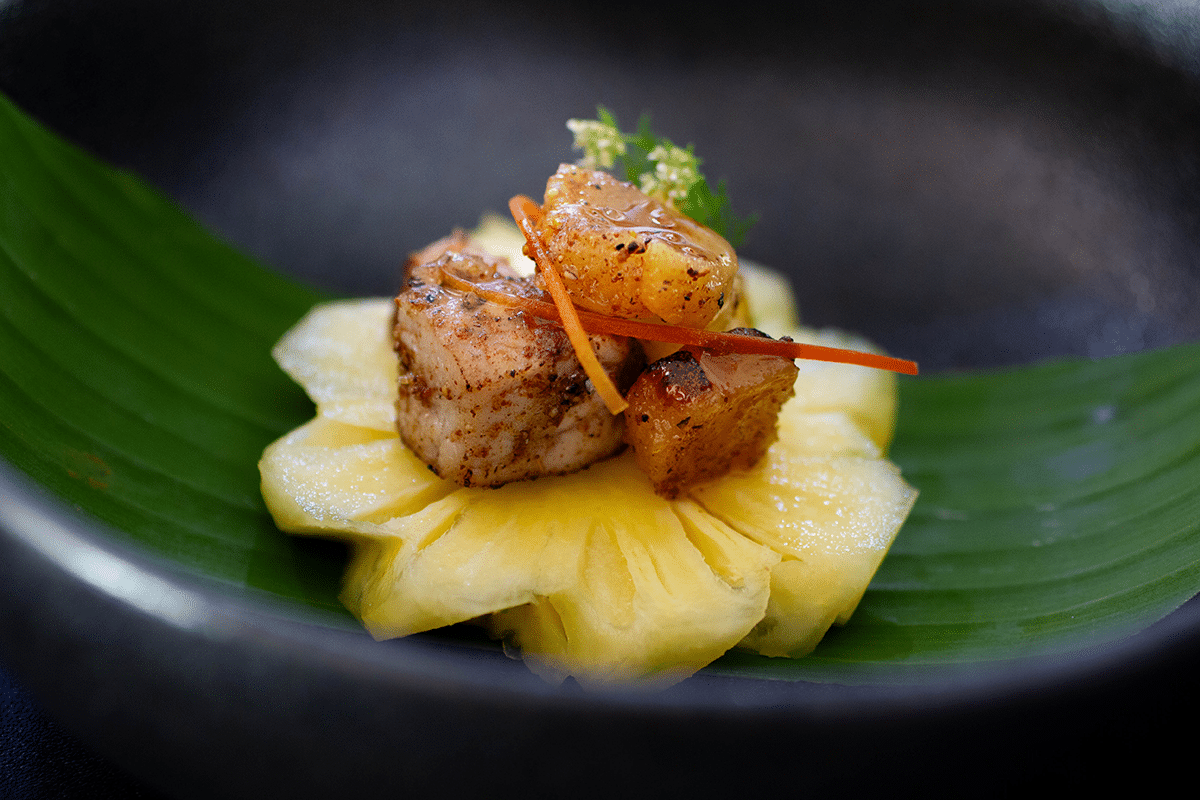 Known as muu bping sapbparoht (หมูปิ้งสัปปะรด) and translated as grilled pork with pineapple, this dish showcases cubes of grilled pork meat and firm fat with fresh pineapple. The pork meat is marinated in light soy sauce and an array of dry spices, giving it earthy and slightly spicy notes. The cubes are then threaded onto skewers, interspersed with evenly sliced pieces of firm pork fat. When grilled, these pieces of pork fat introduce an additional layer of richness and juiciness to the meat. The preferred cut of choice for this dish is pork neck, a cut highly valued for its optimal ratio of lean meat to fat, culminating in a pleasingly succulent texture when grilled.
In Thai cuisine, it is common practice to sprinkle grated coconut over glowing charcoal while grilling. The heat-induced combustion of aromatic fats within the coconut introduces an additional dimension of sweet, smoky richness to the dish. Meanwhile, the charring of the edges of the meat catalyzes the caramelization of its natural sugars, yielding a delightful sweetness that further enhances the smoky undertones of the meat.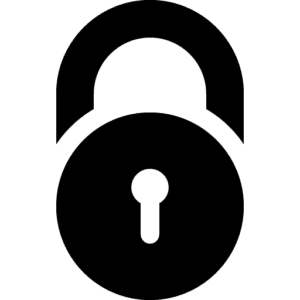 เนื้อหานี้ถูกล็อค
สมัครสมาชิก เพื่ออ่านเพิ่มเติม. ลืมรหัสผ่าน?