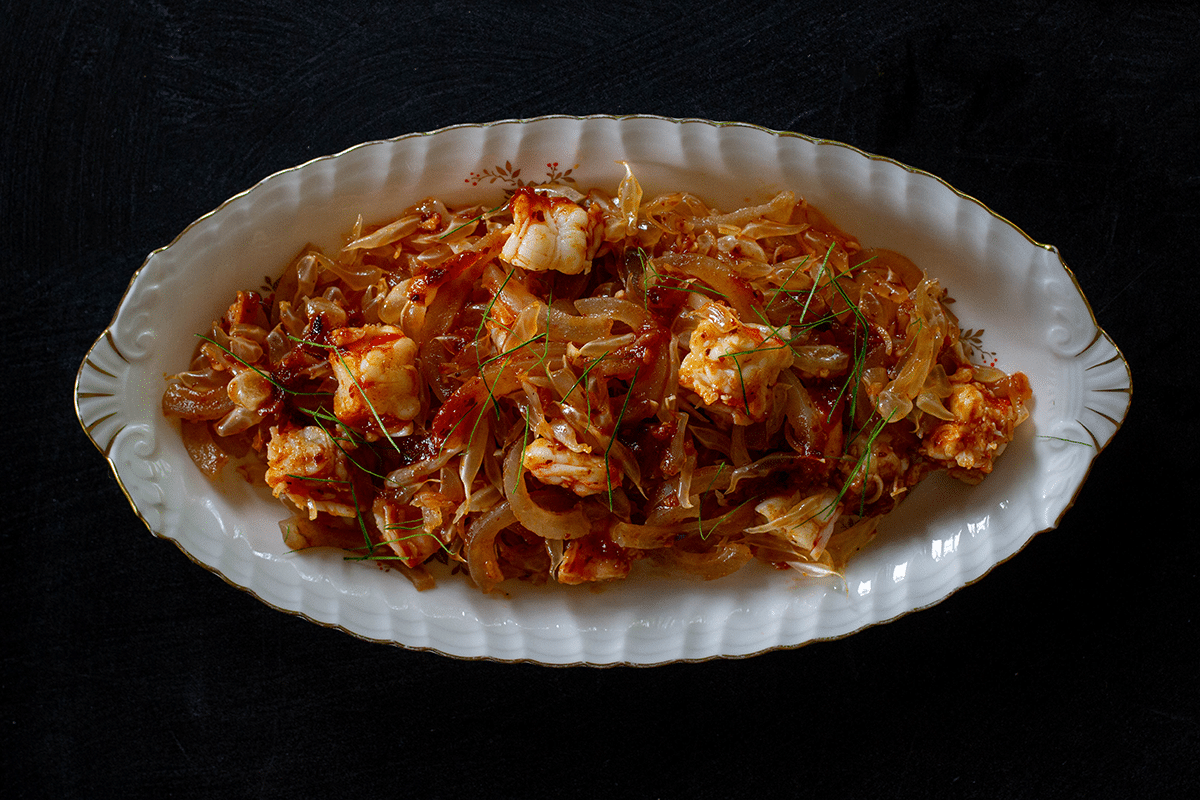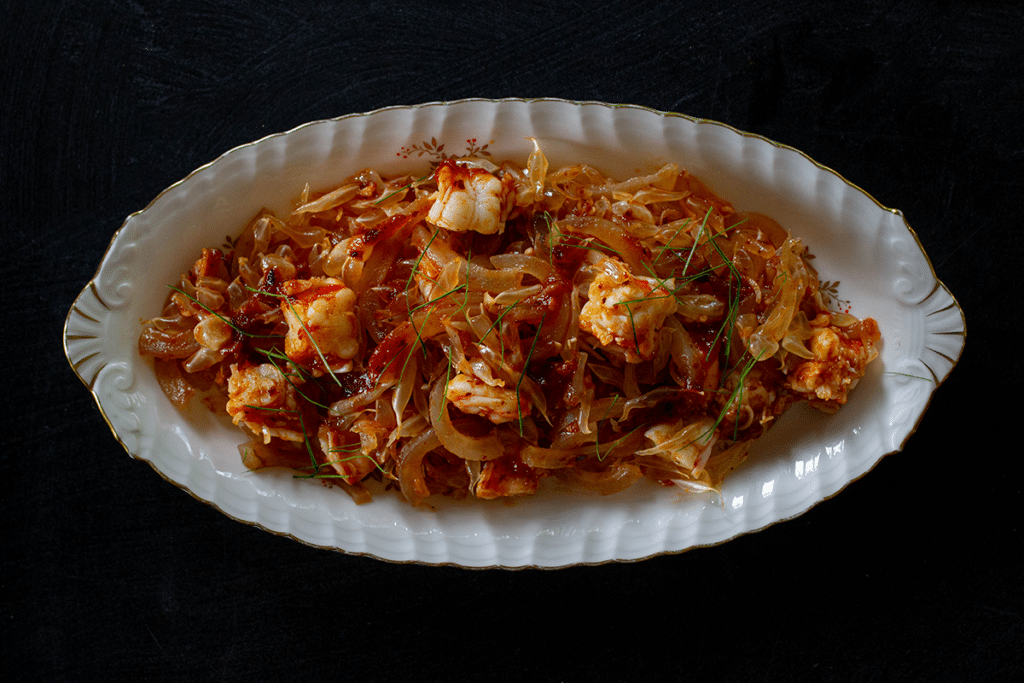 The name of this dish, yam naang faa yiiam haawng (ยำนางฟ้าเยี่ยมห้อง), translates to 'Angel Visiting the Chamber Salad' in English. This celestial salad, which originated in the 1920s, is a playful chili jam-based salad that combines the textural gradients of pomelo, with its citrusy bursts, chewy cooked pork skin, and the sweet and slightly resilient cooked shrimp meat. The pomelo's citrusy notes are further amplified with thinly sliced lemongrass and kaffir lime leaves sliced into hair-thin juliennes. I like to adjust the sourness and sweetness of the chili jam-based dressing based on the acidity of the pomelo. As our aim is to achieve a final sour-salty and sweet flavor profile, a sour-salty dressing is suggested if the pomelo is sweet, while a salty-sweet dressing pairs better with a sour pomelo.
Historically, during the reigns of King Rama VI and VII, Siamese dishes often carried alluring and poetic names to tempt diners. During this era, which led up to the Siamese revolution of 1932, cooks began exercising their artistic liberties; this was a result of a growing awareness of their creative freedom – an awareness fueled by the fact that education became accessible to all classes. Moreover, numerous magazines and books were providing culinary knowledge to the households of the newly forming middle-class, encouraging progressive culinary creations.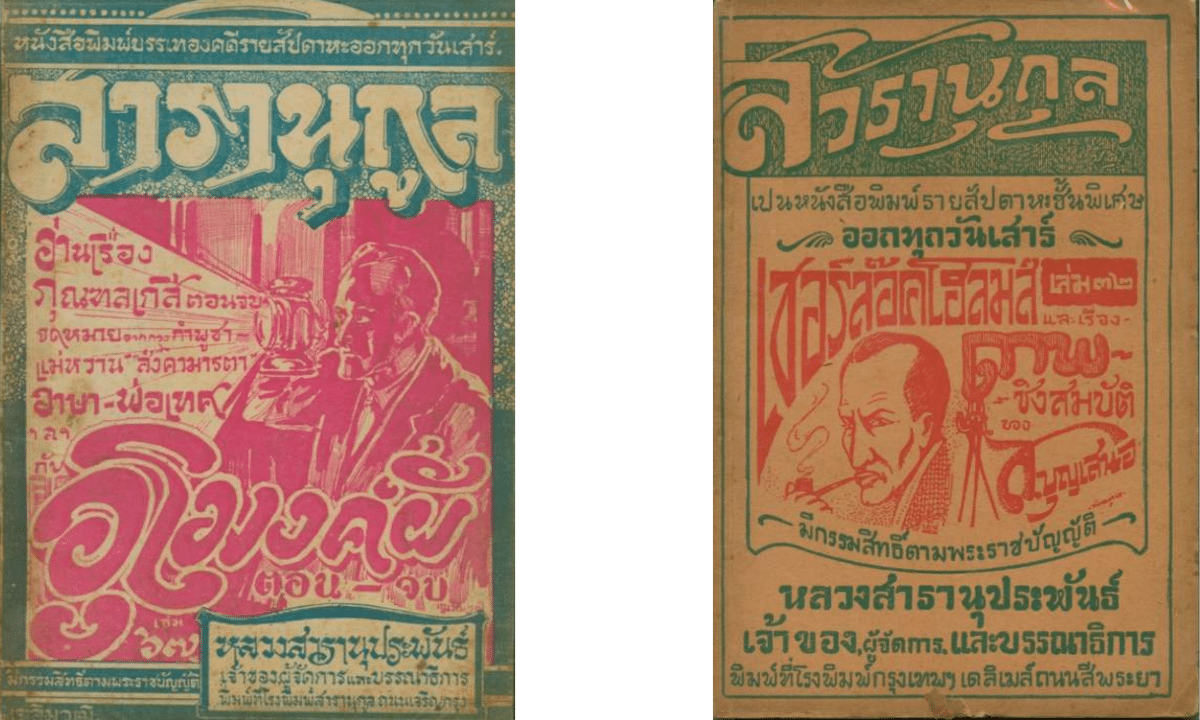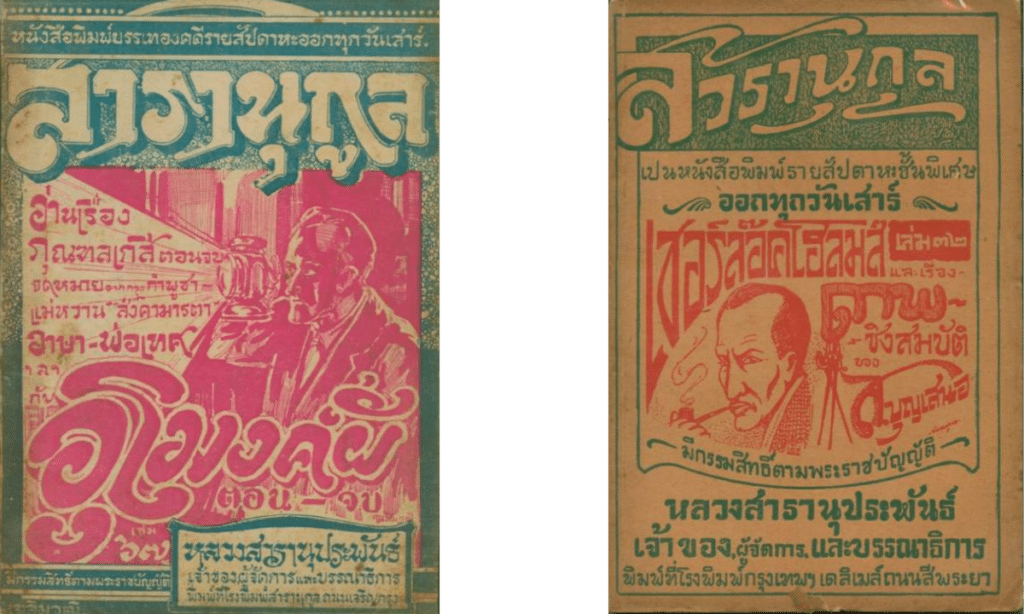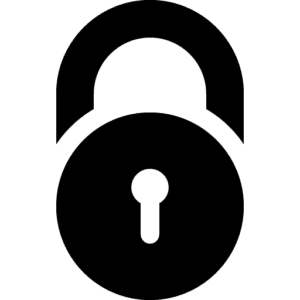 เนื้อหานี้ถูกล็อค
สมัครสมาชิก เพื่ออ่านเพิ่มเติม. ลืมรหัสผ่าน?