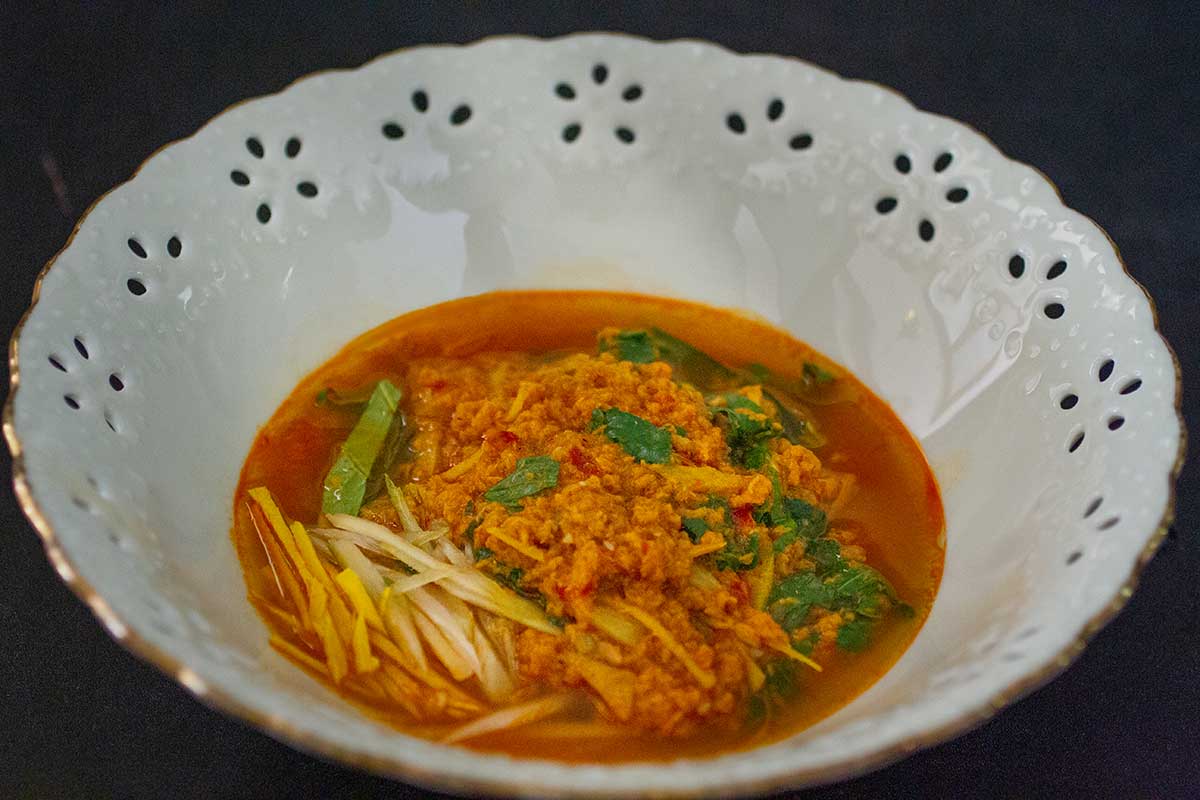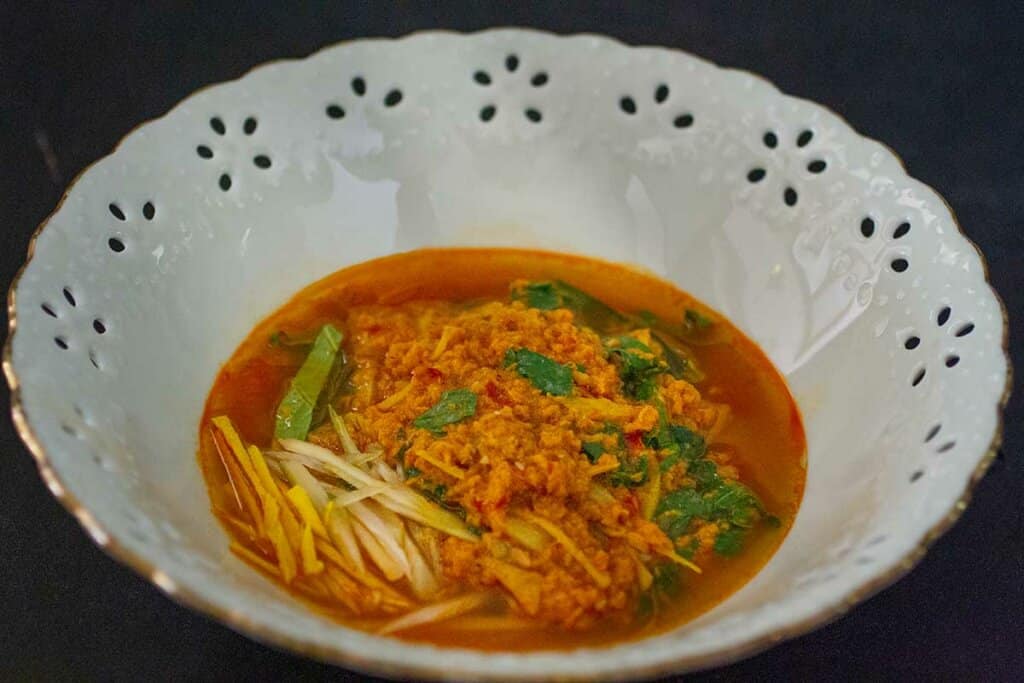 According to ancient medical inscriptions found at Wat Phra Chetuphon (Wat Pho), a temple in Bangkok's Phra Nakhon district, curry dishes were once prescribed to treat various ailments. These curries were formulated with nutritious proteins, medicinal roots, and healing herbs, each possessing unique curative powers.
Gaaeng yaa (แกงยา), which translates to "medicinal curry", is a thick water-based dish that was advised in treating a specific group of conditions collectively referred to as grasai sickness (โรคกษัย). Its broth is based on a sharp and distinctive curry paste; drawing its profound savoriness from salted fish, the dish is thickened with grilled fish meat, while wild pepper leaf gives it a long-lasting peppery-herbal aftertaste.
In this Masterclass, we explore gaaeng yaa culinary and medicinal blending theories as reflected in historic medical documents inscribed in the early 1800s but reflecting nearly five centuries of knowledge and certainly preceding the earliest Siamese cookbooks. As well, we unearth centuries-old recipes and classical methods for combining ingredients for both culinary and medicinal purposes.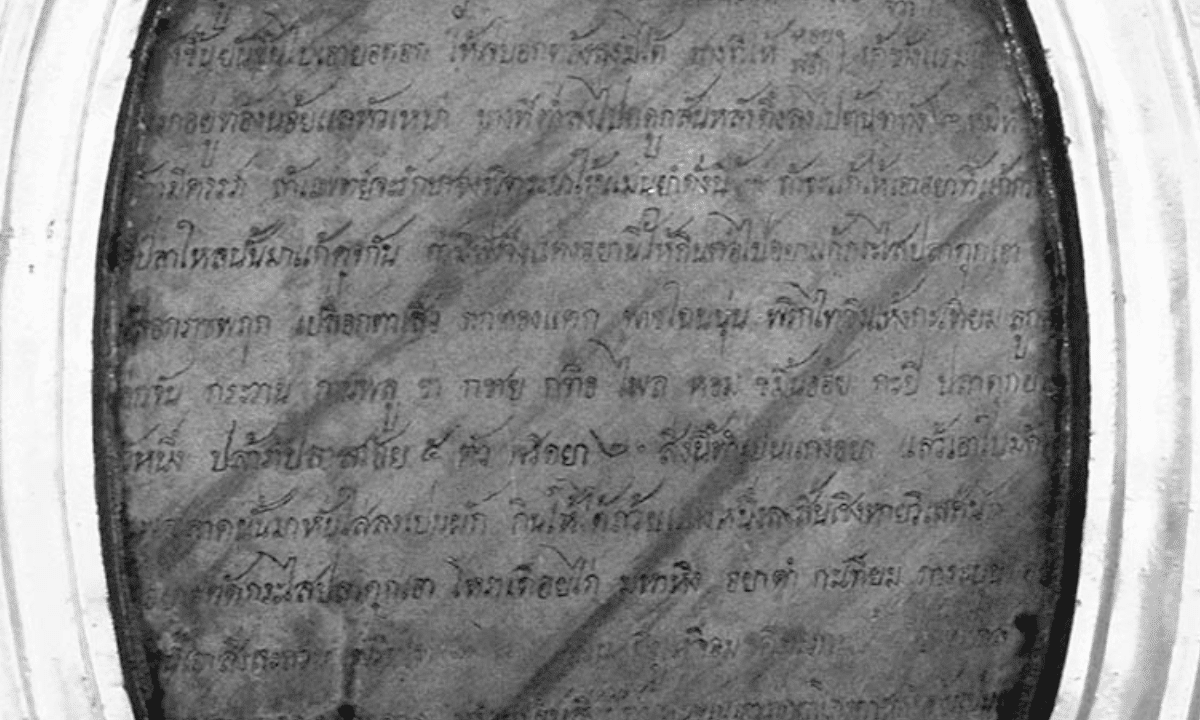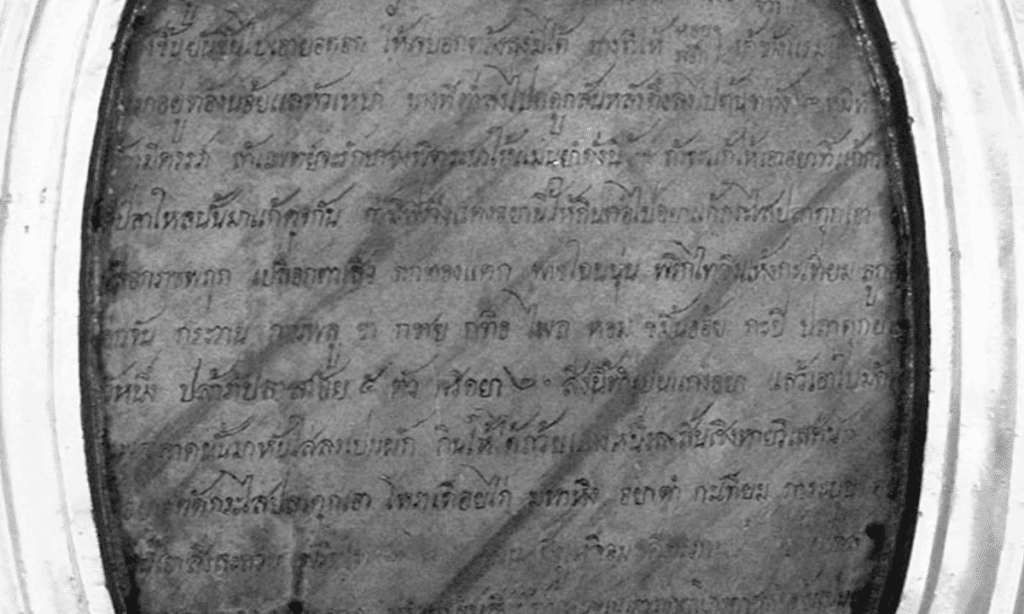 In the case of gaaeng yaa, we are offered a rare and fascinating opportunity to examine dishes through manuscripts that predate the earliest Siamese cookbooks by almost a century.