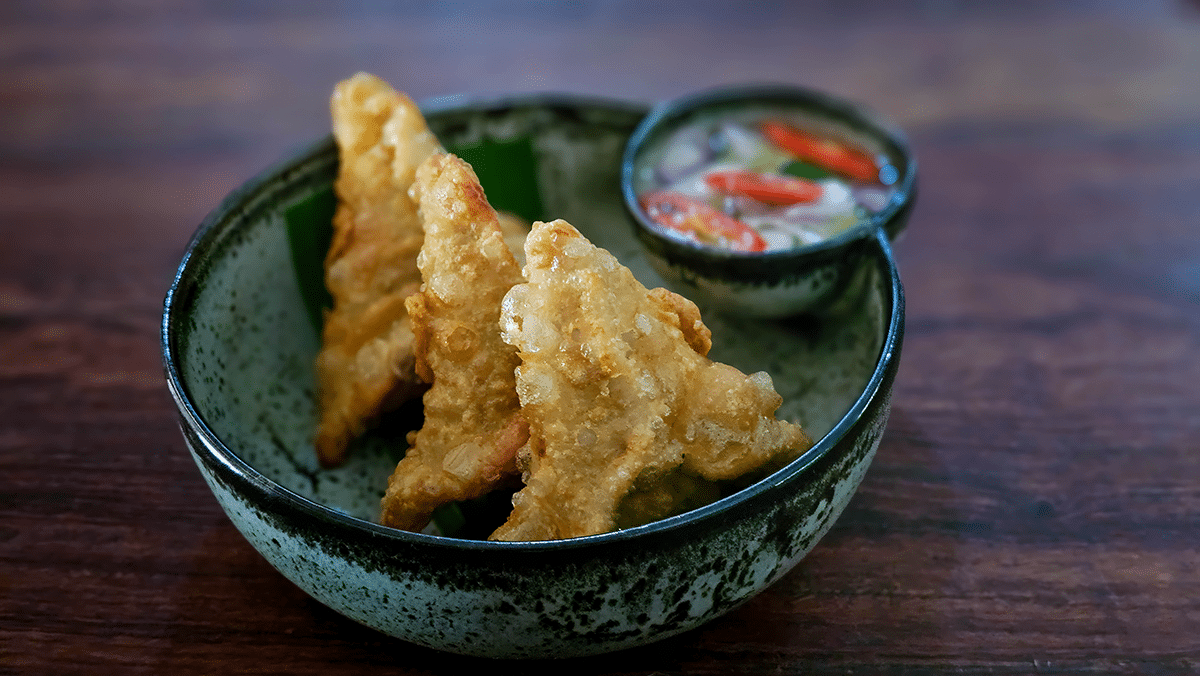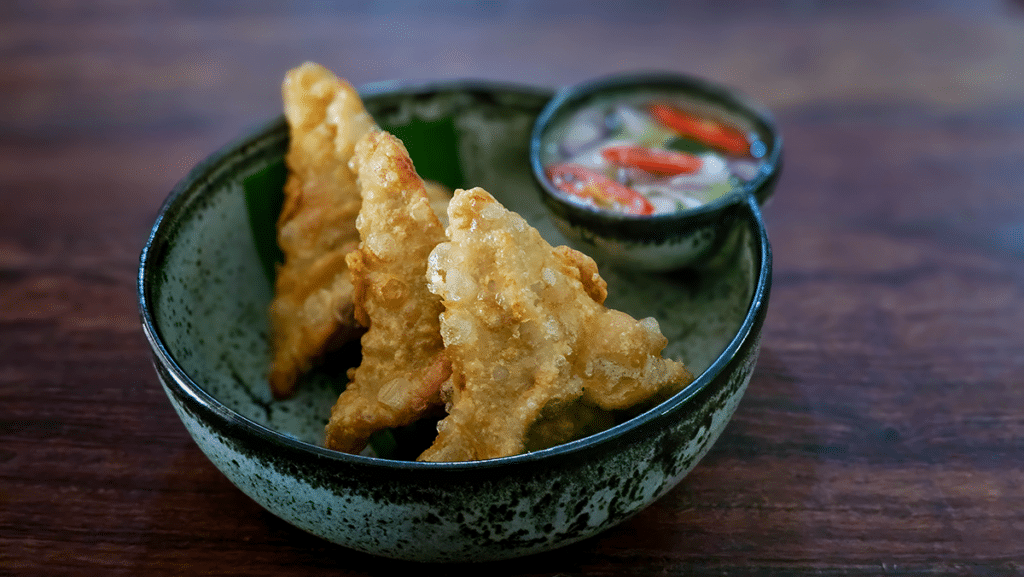 If palaces represent grandeur and wealth within a society, and poems often focus on emotional experience or the beauty of language, then the significance of a dumpling may be inferred by its structured elegance and minimalism – each fold and pleat a deliberate act, and each filling a curated experience constructing comfort in its most elemental form.
Khanom khaang khaao (ขนมค้างคาว) is a traditional Siamese fried, triangular-shaped dumpling with obvious Chinese origins. Its earliest recorded recipe can be traced back to Jao Khraawk Thaawng Yuu (เจ้าครอกทองอยู่), a distinguished aristocrat from the royal court of Ayutthaya. Historical records indicate that, from the early days of the Rattanakosin era, her recipe was a favored snack within the Siamese royal court.
These dumplings are shaped like triangles and, according to some, resemble bats: For this reason, they are called khanom khaang khaao (ขนมค้างคาว) – 'the bat's treat'. The dumpling's dough is made from rice and mung bean flours; its filling is prepared by combining grated coconut and shrimp meat, which are cooked together into a dense, flavorful mixture that brings out the nutty-sweet taste of the grated coconut and the savory-sweet flavors of the shrimp. Kaffir lime leaves, sliced into hair-thin juliennes, add a hint of citrus.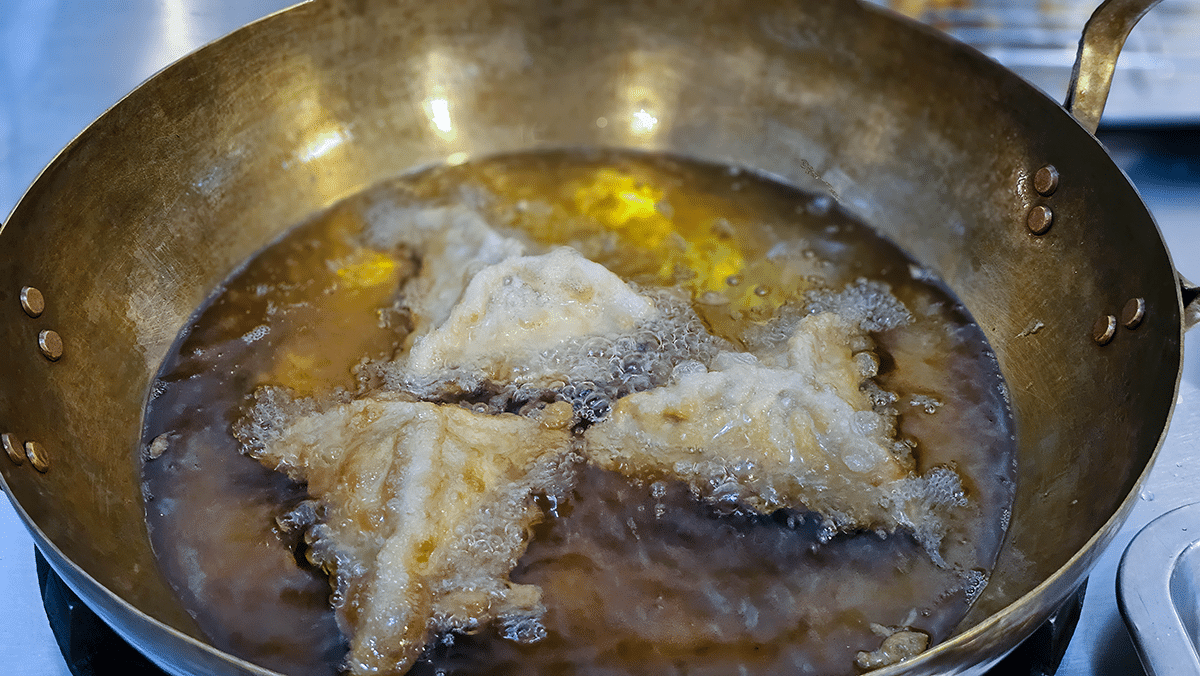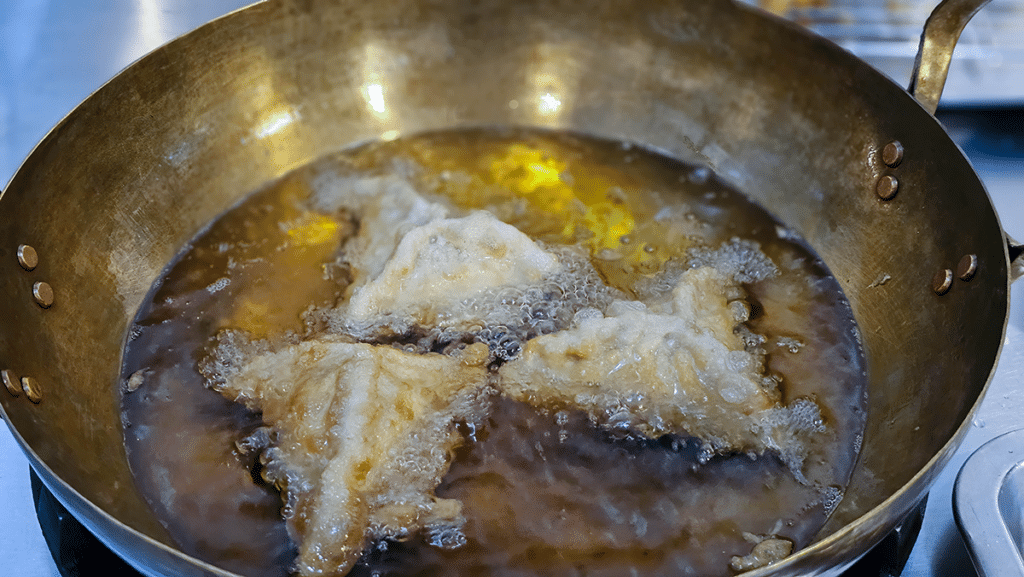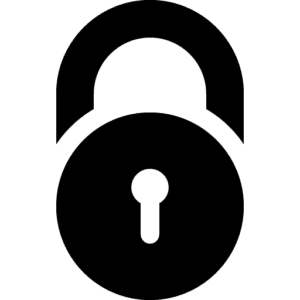 เนื้อหานี้ถูกล็อค
สมัครสมาชิก เพื่ออ่านเพิ่มเติม. ลืมรหัสผ่าน?