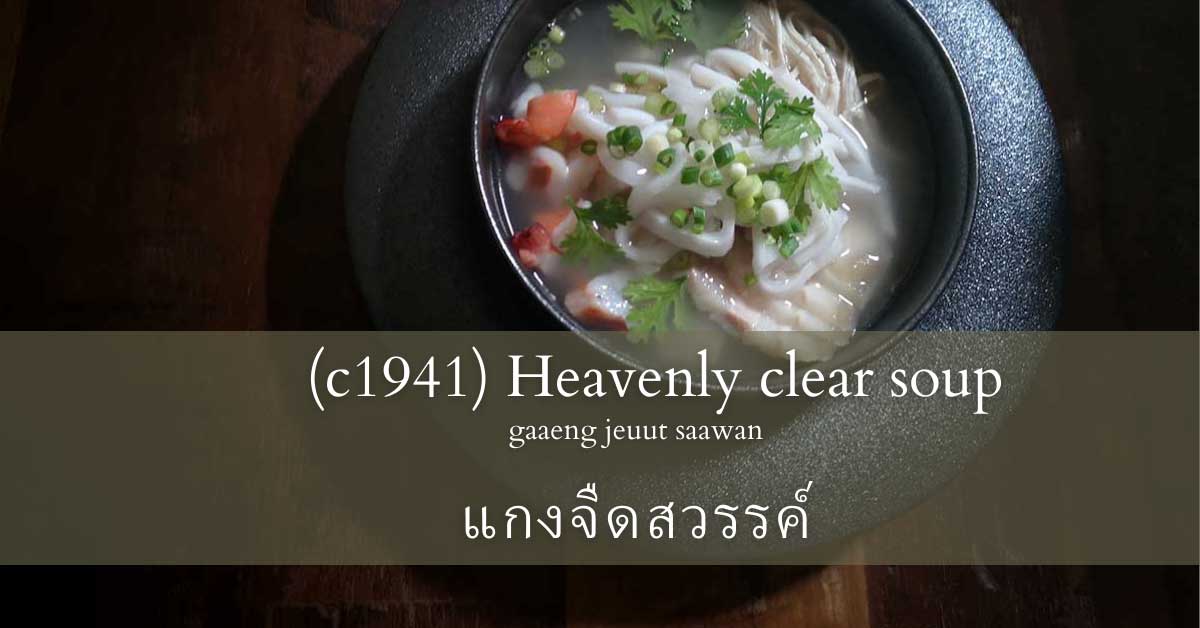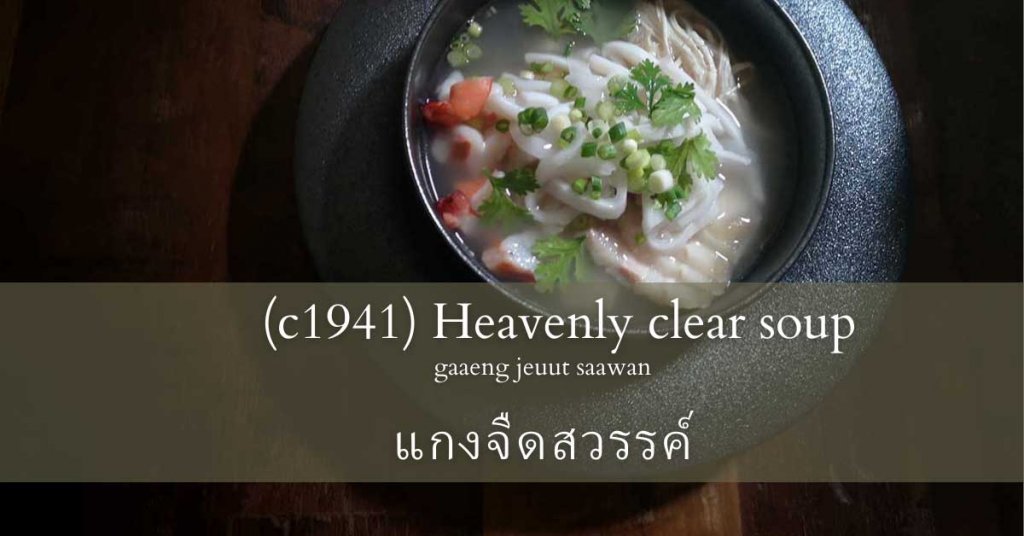 6m 12s
Article
Printable recipe
A clear soup with young coconut water, pork, chicken threads, shrimp, squid, and young coconut flesh.
Inspired by a recipe by Thanom Palaboot (คุณถนอม ปาลบุต), circa 1941. Ms. Thanom Palaboot bestowed the name "Heavenly Clear Soup" upon this enthralling clear soup. The soup appeared in her rare trilogy of Siamese cookery, "The Kitchen Guide (khuu meuu gaan Khruaa; คู่มือการครัว)", published in 1941.
The broth of this calm, confident soup is a blend of well-layered basic chicken stock mixed with fresh young coconut water; the combination offers the broth a light and refreshing sweetness, a gentle acidity with nutty notes.