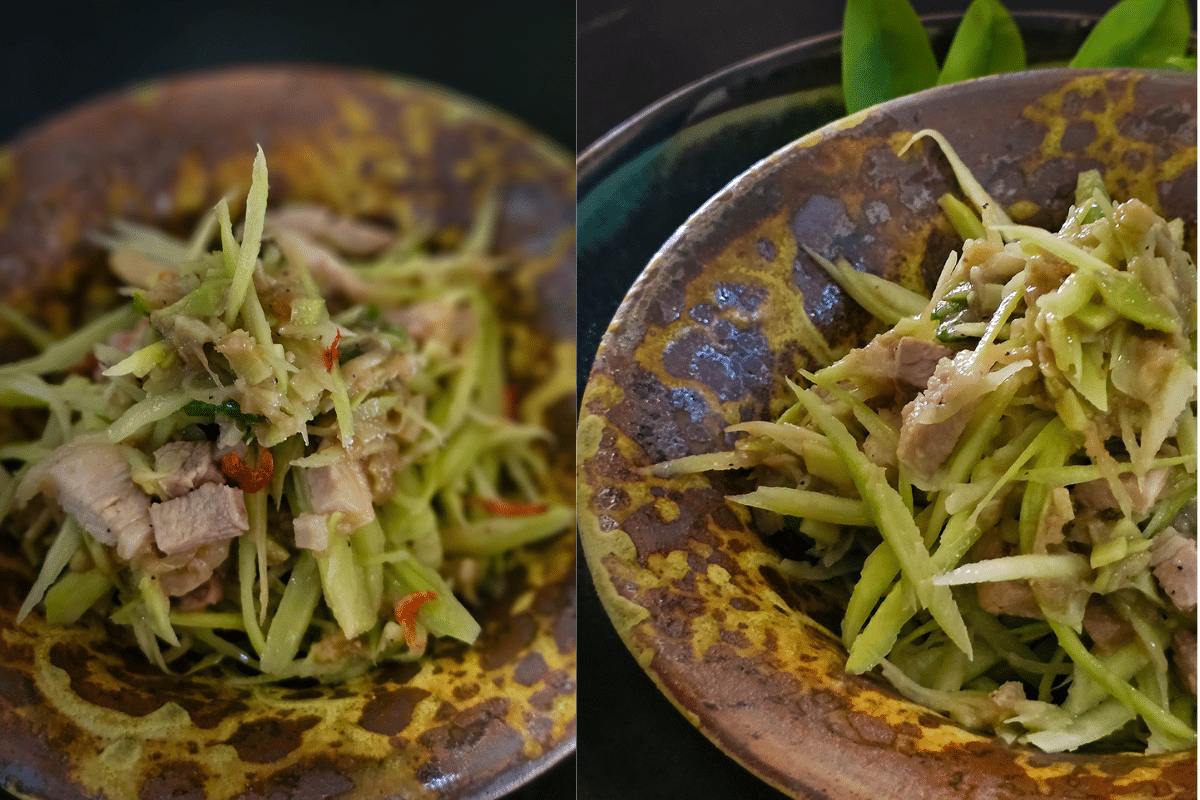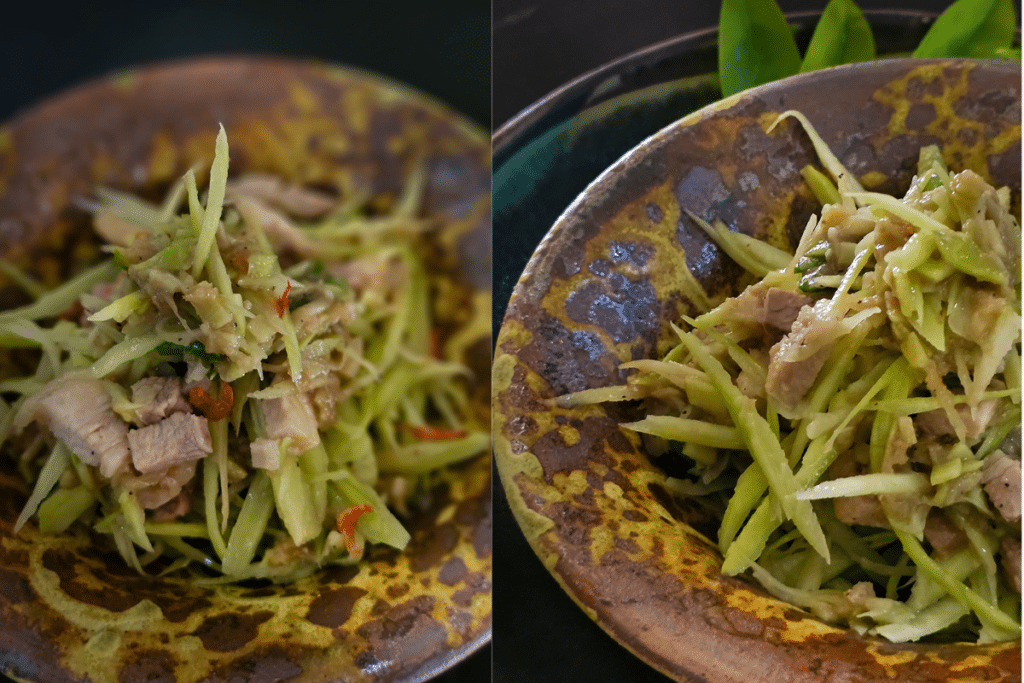 Recommended prerequisites:
1. Siamese Chili Relishes – The Professional Chef's Guide
2. How to prepare the basic fermented shrimp paste chili relish (น้ำพริกกะปิมาตรฐาน)
In this dish, slices of pork belly are coated with a sticky sauce; the sauce is reduced from braising a slice of grilled salted fish with coriander roots, garlic and white peppercorns (saam gluuhr). The dish is served with a sour-leading green mango chili relish that adds tartness with fiery accents to the saltiness of the pork. The salted fish gives the pork an initial fishy aroma that, although robust, gives way to a sense of home as it merges into the sourness and fruitiness of the mango chili relish. As an ingredient commonly used in the kitchens of rice-growing communities, salted fish signifies a comforting familiarity that conveys simplicity and warmth to the table. I like to pair the salted, fishy pork with seasoned rice dishes in which sour-leading relishes are mixed with rice along with other condiments.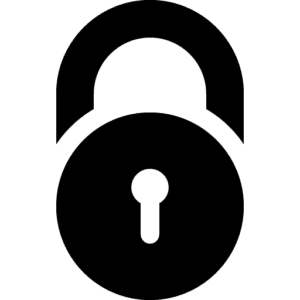 เนื้อหานี้ถูกล็อค
สมัครสมาชิก เพื่ออ่านเพิ่มเติม. ลืมรหัสผ่าน?